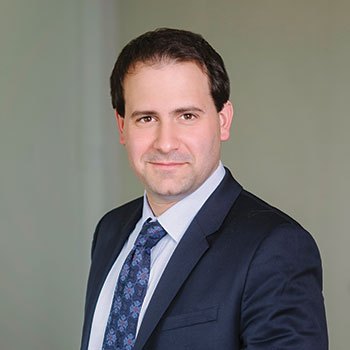 Stephen Sullivan
Chief Investment Officer
Stephen Sullivan is currently Chief Investment Officer of Onyx Equities' Investment Group. He is responsible for sourcing and closing acquisitions as well as refinancing, recapitalizations, and dispositions.
Since joining Onyx in 2011, Stephen has successfully led over twenty acquisitions/recapitalizations totaling close to $1 billion worth of real estate. Stephen's experience includes both the operating and private equity sides of the business.
Prior to Onyx Equities, Stephen served as Vice President and Senior Acquisitions Officer at Urdang Capital Management (now Centersquare Investment Management), where Stephen led the East Coast acquisition team. During his time at Urdang, Stephen successfully sourced and closed over $2.5 billion of real estate totaling 40 transactions encompassing all product types. Prior to Urdang, Stephen worked as an analyst at Liberty Property Trust.Stephen holds a B.A. from the University of Pennsylvania.